The Botox Brunch!
Restore | Rejuvenate | Relax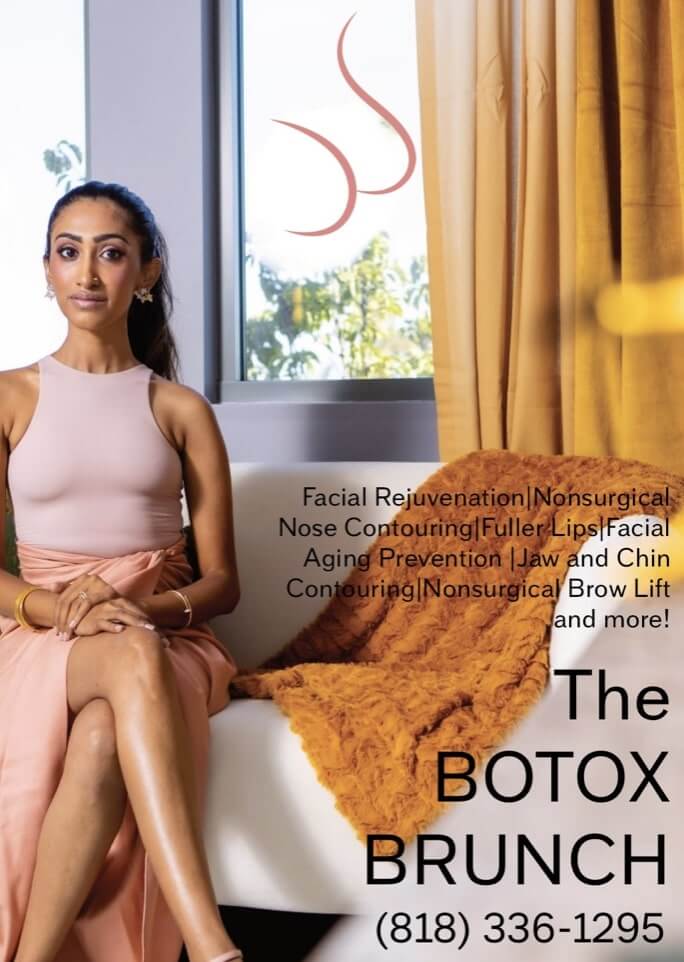 Dr. Srinivasa and her staff invite you to an intimate and exclusive session on all things Injectables!
Get all of your questions answered:
What is Botox?

What is Filler?

What is the difference?

What is recommended for my face?

How much is too much?

How often?
Injectables can be overwhelming!
Injectable treatments include:
Facial Rejuvenation
Non-Surgical Nose Contouring
Fuller Lips
Facial Aging Prevention
Jaw & Chin Contouring
Non-Surgical Brow Lift
And More! Get answers to all of your injectables questions and more with Dr. Srinivasa, a Board Certified Plastic Surgeon. Brunch includes a private presentation and Q&A session with Dr. Srinivasa. You can also book a private consultation for a Full Facial Analysis Consultation to get a curated plan that is tailored to your face and your goals. If you already know what you want done, you can also book your injectables appointment directly!

Consultations will follow after the brunch, private presentation and Q&A session.
Join us Friday, January 28th at 9:00am for The Botox Brunch!
$50 Brunch*
$200 Facial Consultation Analysis*
Injectables are priced per unit
*Brunch & Consultation Costs applied as Credit towards Injectables treatment.
Call to reserve your spot:
818-336-1295
Or fill out the form below to RSVP: